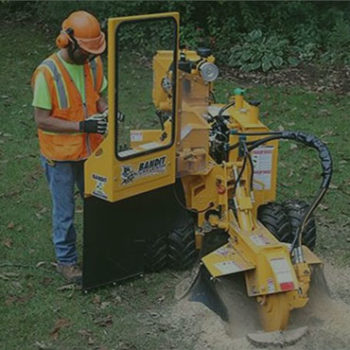 Tree stumps are both unsightly and hazardous. The best way to deal with them is to grind them down to 2 – 3″ below grade and then fill the cavity with fine mulch and black dirt for planting grass.
A stump grinder or stump cutter is a power tool or equipment that removes tree stumps by means of a rotating cutting disc that chips away the wood. Stump grinders can be the size of a lawn mower or as large as truck.
A typical stump grinder incorporates a cutter wheel with fixed carbide teeth.
We use a Bandit 2550 system that gets the job done in a hurry.
New Tree Planting
You can trust our team to determine the best tree for your yard or transplant existing trees to keep.